Adventures
Karibu MAJENGO-Tanzania! Welcome to Tanzania
Karibu means welcome in Swahili and it's our great pleasure to invite you to visit our beautiful village and to enjoy the real African life, wonderful climate, ancient culture, amazing people and stunning natural beauty found here
We realize that many volunteers like to combine their programme with safaris and mountain climbs while they have the opportunity in Tanzania to do so. The Foundation therefore arranges budget wildlife safaris, mountain trekking, beach holidays and cultural programmes. All safari programmes can be tailored to a volunteer's specific interests. The income from our safari clients will be used for project development.
The following are some of the great destinations we invite you to enjoy with us: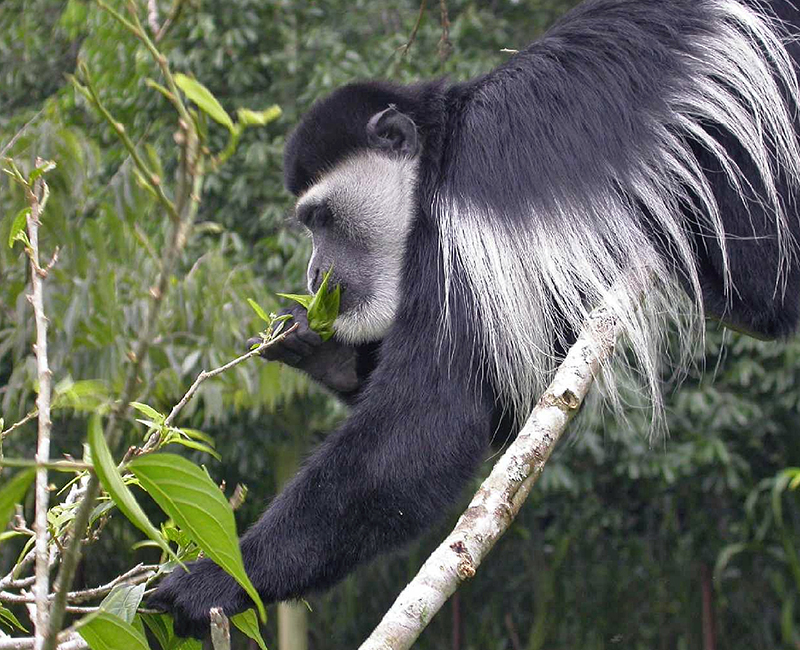 ARUSHA NATIONAL PARK
Arusha National Park, is the home of black and white colobous monkey species,
giant buffalo. Mt Meru Hiking Roots and attractive green highlands.Canoeing
riding at the beautiful lake Momella which is found within the park.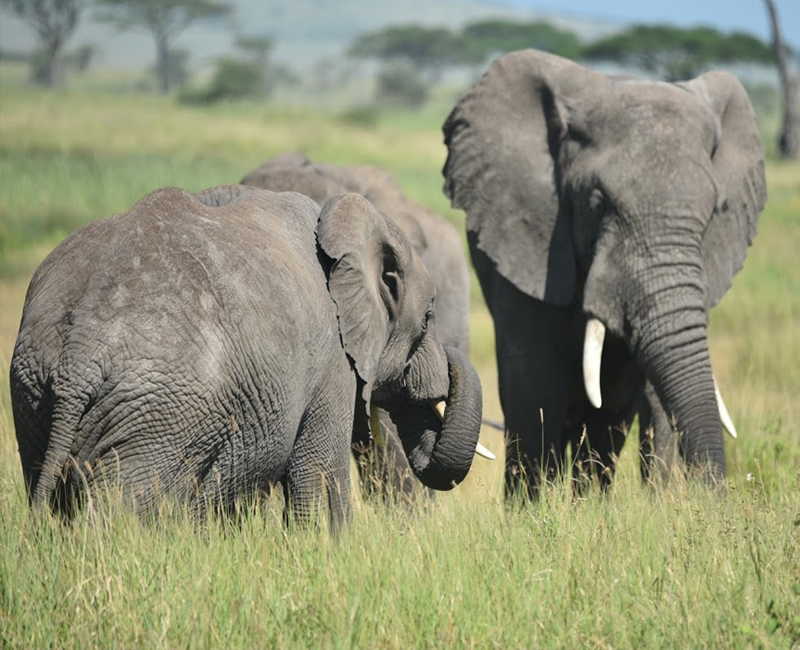 TARANGIRE NATIONAL PARK
is scattered with baobab trees alternating with open acacia woodland, bush, plains, swamps, rivers and areas of palm trees. Big game and birds are abundant.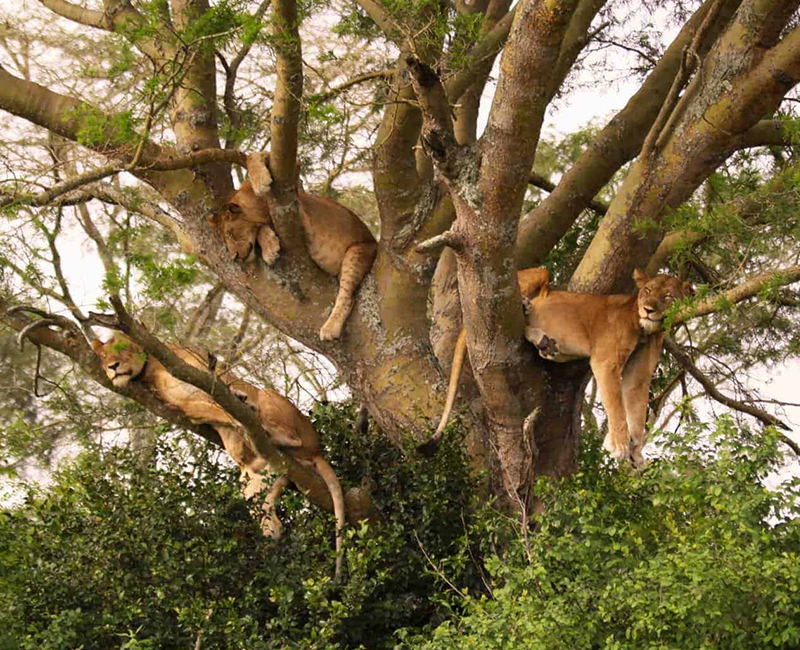 LAKE MANYARA NATIONAL PARK
nestles under the wall of the Great Rift Valley like a perfectly cut gemstone. This is one of the most popular and attractive parks on account of its tree-climbing lions and its bird life.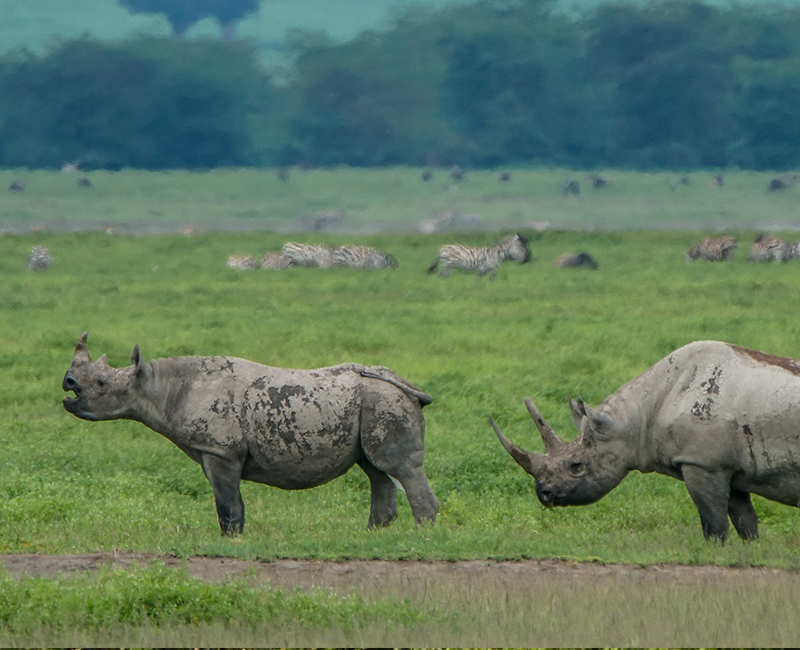 NGORONGORO CRATER
the Eden of Africa: truly the 8th wonder of the world. This is the largest intact crater in the world. It is blooming with acres of flowers such as blue, pink and white lupins, candle white lilies and many more awesome floral wonders. The concentrated numbers of wildlife are amazing.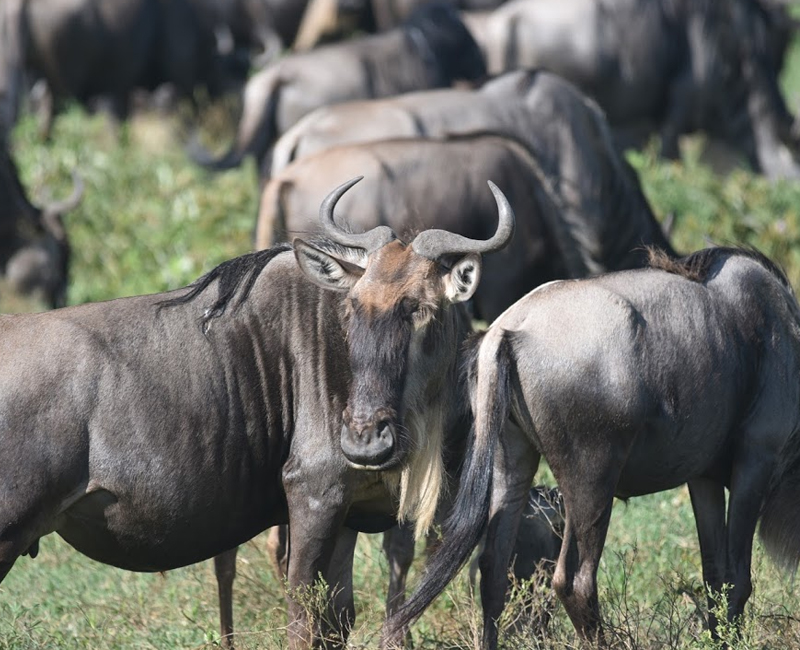 SERENGETI NATIONAL PARK
is one of the most unique wilderness areas of the world, fantastic in natural beauty and remarkable for its zebra and wildebeest migration. Serengeti's low vegetation means that game viewing is relatively easy. Animals live in absolute freedom on seemingly endless plains.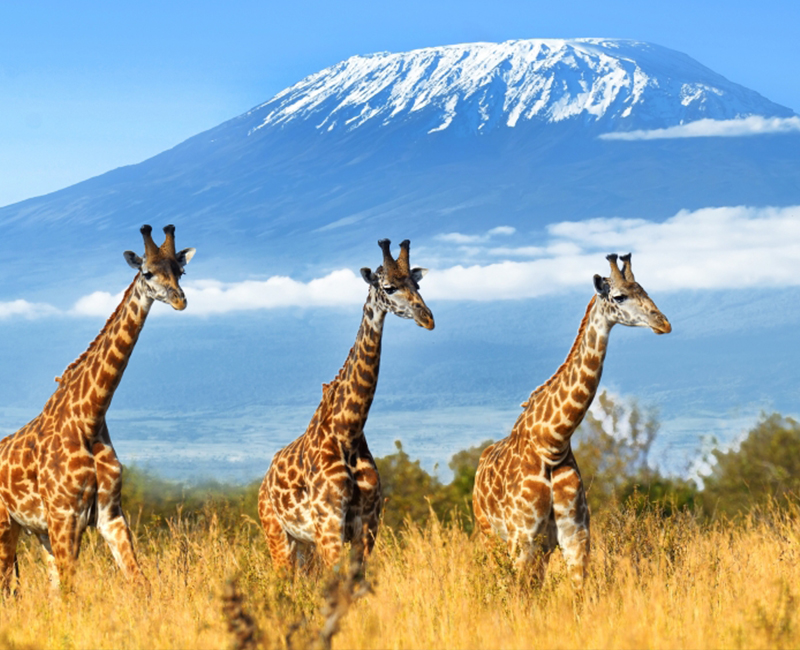 MOUNT KILIMANJARO
MAJENGO- MOSHI KILIMANJARO- TANZANIA is the home of this, the highest mountain in Africa which is just 3 degrees south of the equator. Remarkably, its two peaks, Kibo (5,895m) and Mawenzi (5,149m), are still permanently snow-capped and expected to be so for the next 10 – 15 years.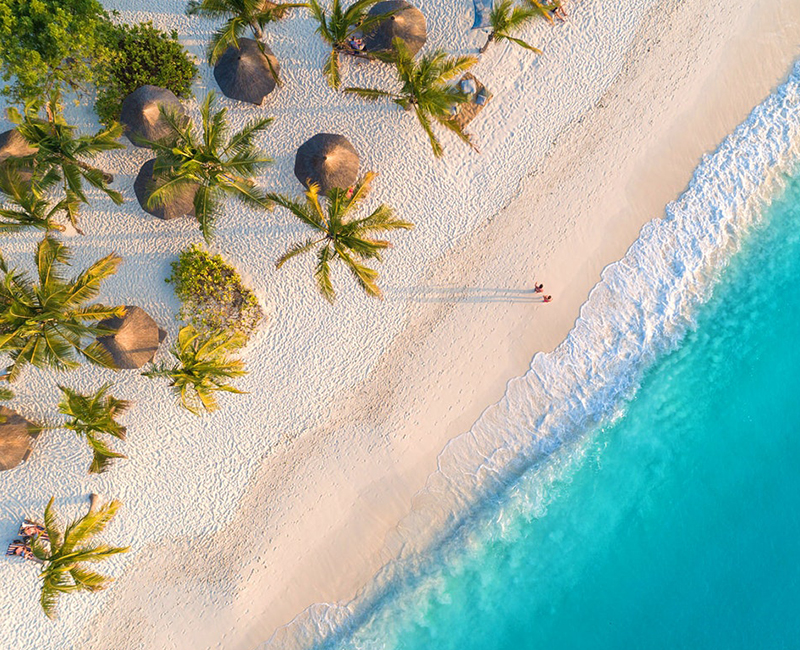 ZANZIBAR ISLAND
Zanzibar is a Tanzanian archipelago off the coast of East Africa. On its main island, Unguja, familiarly called Zanzibar, is Stone Town, a historic trade center with Swahili and Islamic influences. Its winding lanes present minarets, carved doorways and 19th-century landmarks such as the House of Wonders, a former sultan's palace. The northern villages Nungwi and Kendwa have wide beaches lined with hotels..
Faq
Why Choose Majengo Tanzania? Tanzania is a heaven on earth with perfect blending of mountains, wildlife parks, lakes and large plateau with plains. In Tanzania, you can achieve the most exciting abroad experience and make everlasting memories of a beautiful and distinctive African society. You work with various organizations in their effort to help the neediest communities. You will have a great opportunity to explore Africa while serving the rural population affected by poverty, diseases like HIV/AIDS and other social problems.
Is Tanzania Safe? MAJENGO AND TAREO always places participants to in safe environments while volunteering in Tanzania. Tanzania is safe for travelers. Its adventures traveling in rural areas as its safe by African standards.
What is the program duration? Our volunteer programs Start from 1week up to months.You should apply at least 1month before you come.
Why should I pay a registration fee? The registration fee is required to run the organization (computers, Internet, supplies and other office coordination). The remaining money of the program directly goes to support the programs.
Is the program fee tax-deductible? TAREO is a non-profit, tax-exempt organization.
Are MasterCard, Visa and other credit cards accepted? There are several banks and money exchange services. You can bring MasterCard, American Express, Visa credit cards, cash (US dollars or euros) or travelers checks, all of which are accepted in the main cities. However, facilities may be limited outside major cities. Traveler's checks may also be difficult to exchange in small towns and villages. You also can withdraw cash from most international banks from ATMs and you can exchange at the airport, but $2-4 USD surcharges apply for each transaction.
What is the local currency? The oficial currency of Tanzania is the Tanzanian Shilling (TZS).
How much extra money do I need? We manage food and accommodation for volunteers from the first to last day of program so there will not be need of more money for basic necessities. Living costs in Tanzania are inexpensive compared to those in the West. US$……..will be sufficient to cover the first 2-3 weeks for petty expenses and travel to/from your project. You will need extra money if you plan to take part in activities outside the organization or if you just want to buy some souvenirs.
Who organizes my flights? You will have to arrange your flights to and from Tanzania since you are not charged for airfare.
Do I need travel insurance? Our program does not cover liability and insurance for our volunteers. Therefore, volunteers must have appropriate insurance before joining the program. Please obtain necessary health and travel insurance before coming to Tanzania. Talk to your travel agent about this or search on the Internet to see what offers are available, and make sure you look into the details of the policy. Find out if it covers airfare in case of a medical emergency.
What should I bring for myself?
• Mosquito repellent
• Sun cream
• First-aid kit
• Penknife
• Books about your country
• Photos of your family/friends/home
• Colored pencils and pens
• stickers, drawing books e.t.c
Does Tanzania allow Plastic bags? Travelers to Tanzania are advised to avoid carrying carrier bags or packing plastic carrier bags or items in plastic carrier in the suitcase or hand luggage before embarking on visit to Tanzania. Special desk will be designated at the all entry points for surrender of plastics carrier bags that visitors may be bringing into Tanzania. Plastic carrier items know as "Ziploc bags "that are specifically used to carry toiletries will be permitted as they are expected to remain in the permanent possession of visitors and are not expected to be disposed in the country . Tanzanian Government does not intend for visitors to Tanzania to find their stay unpleasant as we enforce the ban. However the government expects that, in appreciation of the imperative to protect the environment and keep our country clean and beautiful our visitor will accept minor inconveniences resulting from the plastic bags ban.
What are the existing conditions of my placement? You are provided with food and accommodations; your volunteer program fee covers them. During the language and cultural orientation, you will stay at our hostel with other volunteers. We offer food and accommodation from the first day of the program to the last day. Local food thrice a day is provided for you while training and volunteering. You are advised to buy your own bottled water once you arrive in Tanzania. For the volunteers who arrive earlier or who want to stay longer, it is not possible to offer accommodations and food, but we will help volunteers to find a quality, inexpensive place to stay. The living conditions of the placement depend on the area. You will be placed within a family setting with your own room.
Will there be someone to pick me up from airport? One of our representatives would pick you if earlier arrangement done , holding a sign with your name on it. Please do not forget to send your detailed flight itinerary in advance.
What happens if I want to arrive earlier than the program begins? You can arrive several days earlier or even up to a week early for your project, however, you will be responsible for these arrangements (including accommodations and food), and must still meet the coordinator at the airport on the designated date.
Will I have time to explore Dar es Salaam,Zanzibar, Arusha and Moshi during my stay? You will have plenty of time to explore Dar es Salaam,Zanzibar, Arusha and Moshi during orientation. As a part of the language program, we offer full day tour. You will also have weekends off and can explore the places on your own.
Will I have communications access? Internet centers, telephone booths and post offices are easily available in Moshi and most localities around the project where you will be placed.
Can I work and live with other volunteers? We allow people to come with a friend or even in a large group. We can place any volunteer near to another volunteer already working in the field. Volunteers of the opposite sex are not allowed to stay in same room unless they are a married couple. In this case, it is better to arrange a private apartment so that you will have complete freedom.
Is it possible to change my placement if I get dissatisfied? Majengo and TAREO will seriously consider the request of volunteer for the change of placement to meet the expectation of volunteers. We cannot change placement without genuine reasons.
What happens if I decide to return home before the placement is over? Once the volunteer makes a decision and pays for the program fee, the Foundation does not refund any program fee under any circumstances. Nevertheless, if the volunteer have unavoidable circumstances (such as illness, death of in the family etc) may request to leave the program, we will consider to return 30% of the host family cost, if volunteers are registered for more than 30 days program. No refund will be made if program is less than 30 days and if volunteers leave program in their own decision.
Who will drop me off at the airport? We can arrange for airport drop service. You can arrange a taxi or bus ride to the airport after your project is finished.
What about vaccinations and medication? Required vaccinations for entering into Tanzania are following;
• Hepatitis A & B
• Diphtheria
• Tetanus
• Rabies
• Malaria tablets
• Typhoid
• Yellow fever
How to apply for Residency Permit to volunteer in Tanzania? Tourist visa is granted upon arrival but it's highly recommended to get one in your home country before departing for Tanzania. After arrival in Tanzania, volunteers must apply for Residency Permit to volunteer in Tanzania.
The permit is known as 'class C resident permit' and it is volunteer's responsibility to apply for the permit once in Tanzania. Please apply at the immigration bureau in either Dar Es Salaam or Arusha.
The cost to apply for the permit is USD 120.- and you need to fill out 2 application forms, a copy of your passport,CV and 6 passport size photos.
TAREO will provide you're the documents, e.g. letter for the organization and company registration certificated. The address: Immigration Bureau at Dar Es Salaam:
Website:www.immigration.go.tz
Where is the arrival and departure point? Volunteers are requested to make your final destination to Kilimanjaro international Airport in Kilimanjaro,or Arusha Airport in Arusha.Our representative will meet you at the airport. Your departure will be from the same airport.
Clothes and Climate in Placement Areas Volunteers should dress modestly when at their projects. We suggest female volunteers not to wear short skirts or shorts in villages. Tanzanian culture is partially Islamic therefore, do not wear revealing clothing and try to cover your shoulders at all times. Lightweight clothing and rainwear is recommended as well as warmer clothing for the evenings (light jackets/sweaters). A solid pair of walking shoes is highly recommended for trekking.
Weather in Tanzania varies from place to place. Coastal areas like Dar Es Salaam can be extremely hot and humid. On the other hand, areas in the north and west can become quite chilly in the evenings.
Emergency Contact You have three parties available to you 24/7 in case of emergency, health-related or otherwise: TAREOt staffers, your host family, and your program supervisor. Make sure to bring with you contact information for all three parties before you arrive.
What are the characteristics of good volunteer? If you have attributes like independence, patience, a sense of humor, tolerance, willingness, flexibility, self-motivation and open-mindedness, you get the most out of your stay in Tanzania.
Write to us if interesting to volunteer
majengo@tareo-tz.org